Announcement(s)
Now you can improve your writing skills with JustWrite. We are proud to share this new programme, available from February 2022, which aims to help high school students use English confidently and enhance academic writing skills. JustWrite programme also includes the familiarisation of UEC/SPM English writing exam format, types of questions, preparatory practices and answering techniques. You'll love JustWrite because it is

❤️Convenient: join the classes online, no physical contact
❤️Safe: learn in the comfort of your own space
❤️Flexible: choose your preferred time slots, on weekdays & weekends.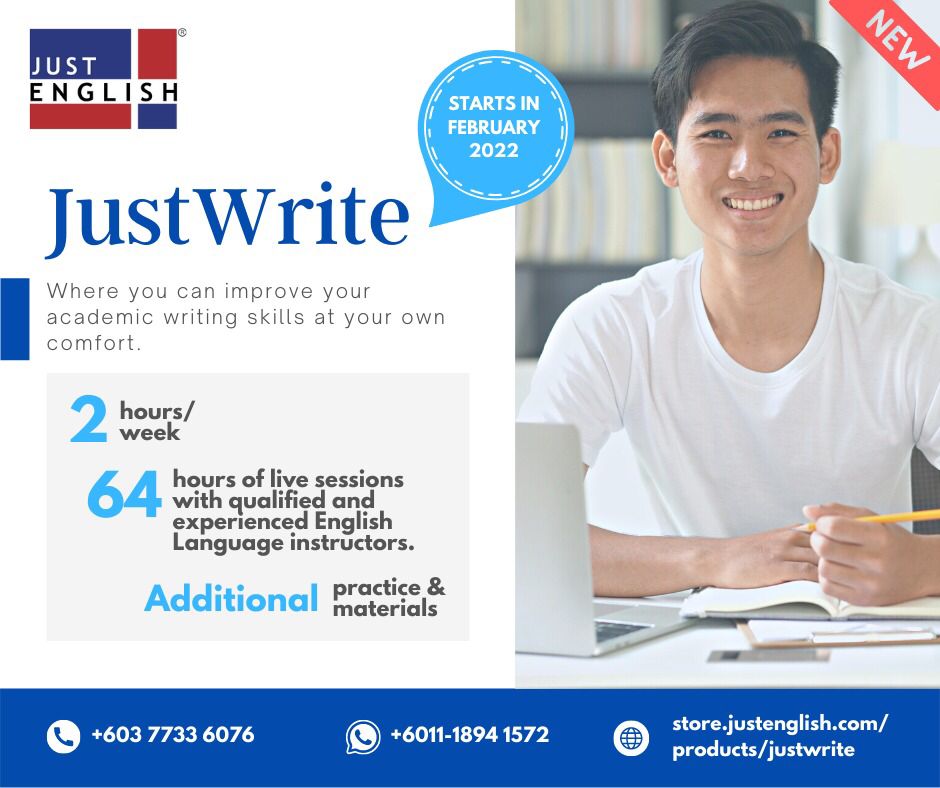 Sounds like something that would benefit you? PM us for further info or find out more at https://bit.ly/31Nd3Po